Collected Stories By Pat Hill
These books are a collection of stories written by Patricia Walton Hill in the 1960s and 1970s about her observations and experiences living abroad with her family. They are told with detail and wit and are a pleasure to read.
TO VIEW the books click on the cover images below
In the Moon-Bazar
In this book Patricia Walton Hill writes about her experiences living with her family in Dacca, Bangladesh during the 1960s.
Anyone who has enjoyed my memoirs of Dacca in the 1960's should definitely read this book.
Short Pieces
This book is a collection of stories by Patricia Walton Hill recounting her travels and experiences living abroad including, in Dhaka, in Delhi, in Saigon and in Cyprus.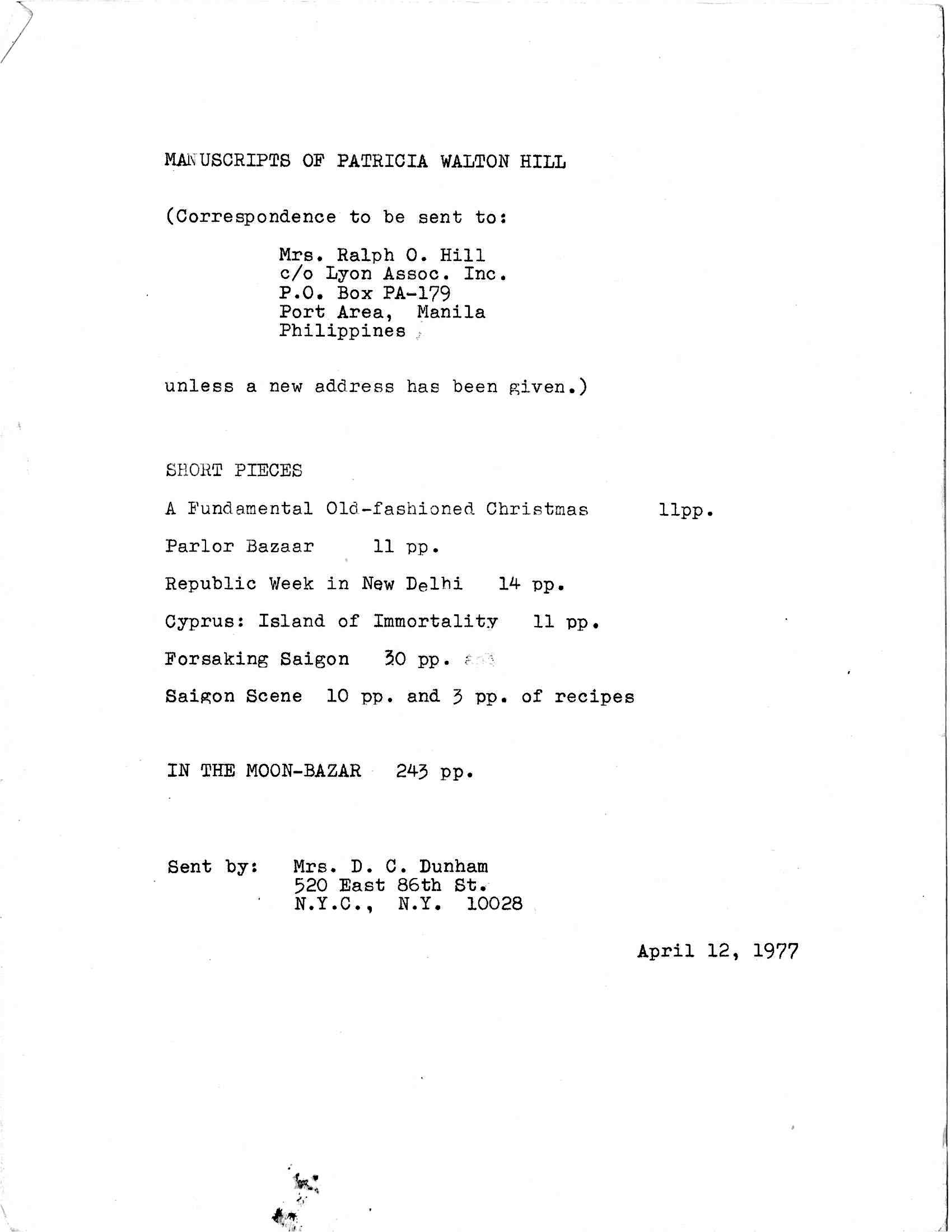 This is the Table of Contents of for these two books.