Ahmed Sofa's Stories:
Tales of Flowers, Trees and Birds
English translation and editing by Mary Frances Dunham in collaboration with Ahmed Sofa and Salimullah Khan, PhD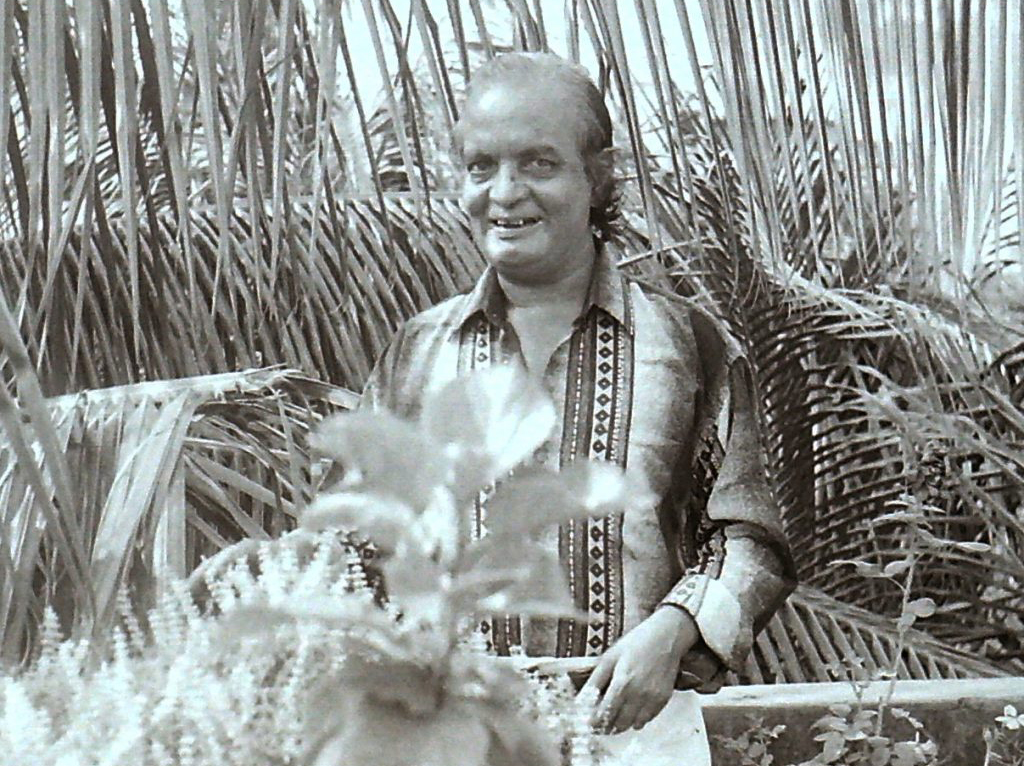 MFD first met Ahmed Sofa in Dhaka in the 1990s and immediately was an admirer of his writing.  As the two became close friends, she took on the mission of translating these stories into English for a wider audience.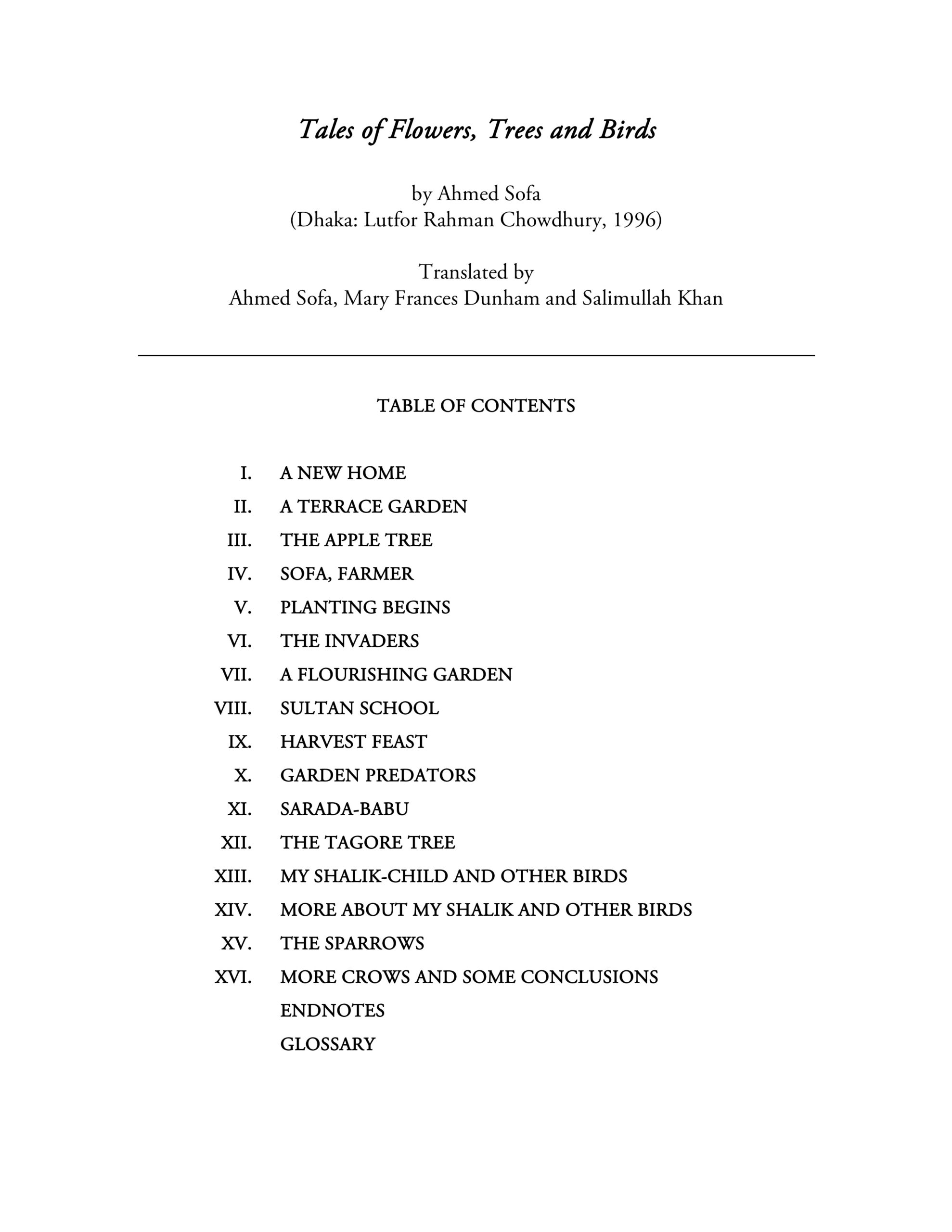 MFD collaborated with Ahmed Sofa and Dr. Salimullah Khan on this english translation of Sofa's stories.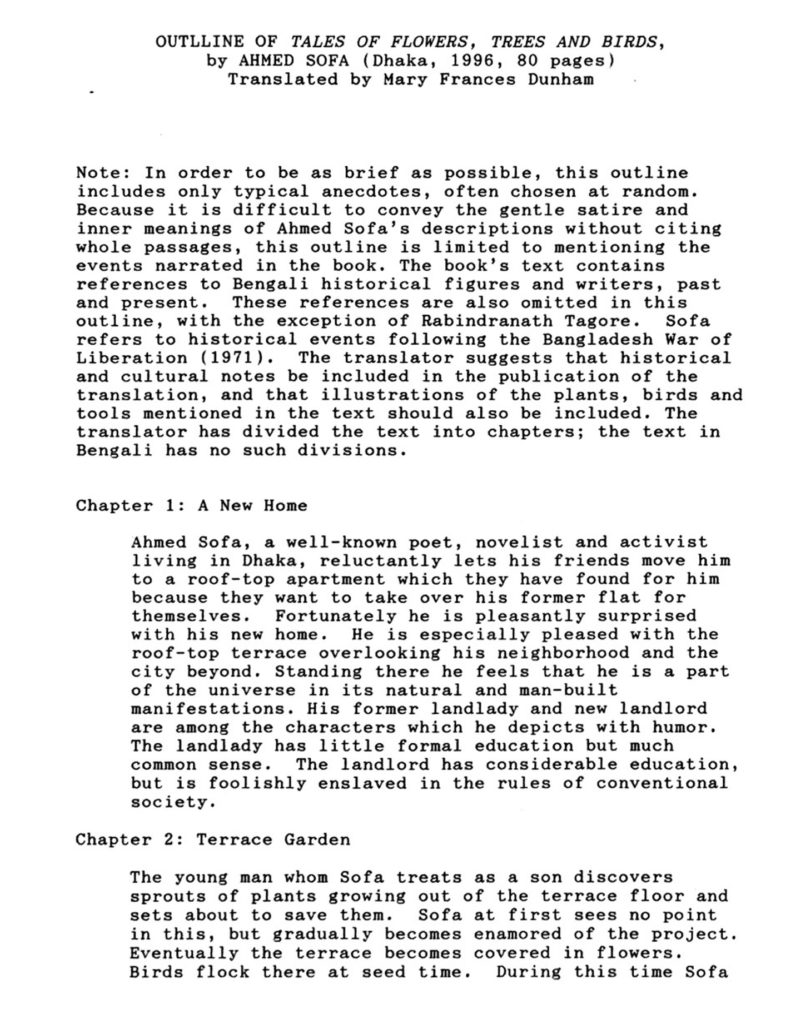 MFD's outline and short summaries for each of the chapters.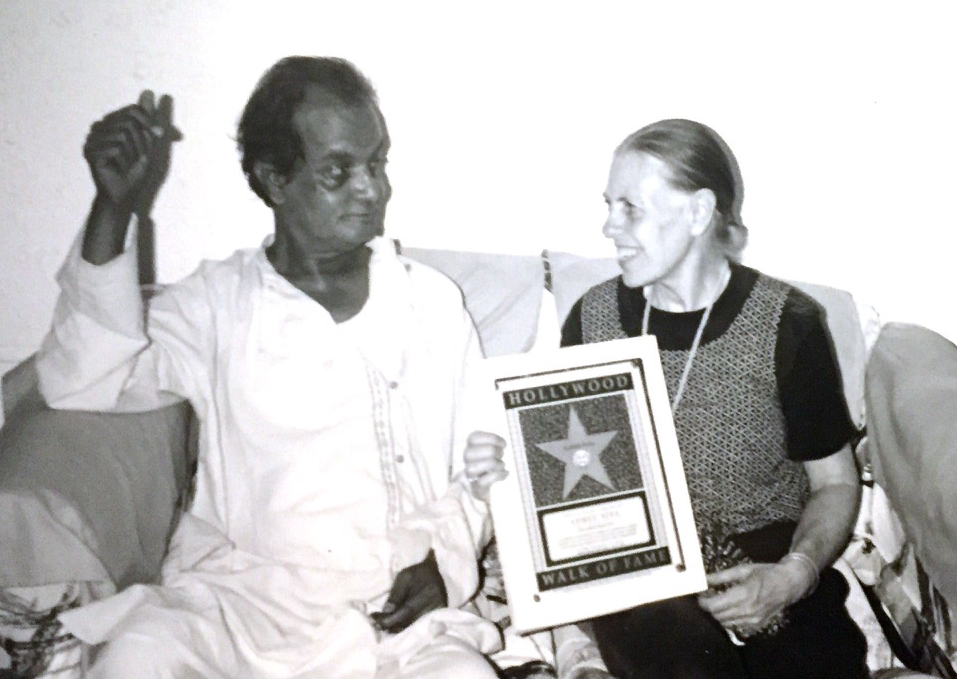 MFD has saved much of the work she did for this project including her letters from Ahmed Sofa, her letters from Dr. Salimullah Khan who collaborated with her on this effort, her letters to publishers, and numerous versions of her translations.
Photos of Ahmed Sofa with MFD, Rounaq Jahan and Ashrafuzzaman Ujjal